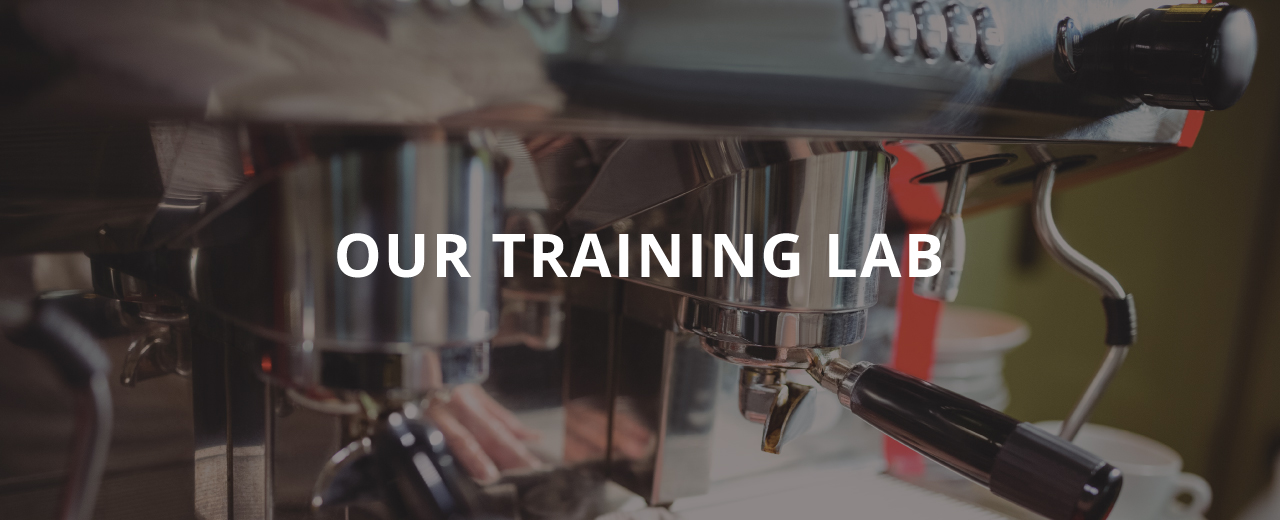 Situated in Markham of the Greater Toronto Area, Bicerin Coffee Lab is the first SCA (Specialty Coffee Association) Premier Training Campus in Ontario (third in Canada).
We provide courses under all six modules (Introduction to Coffee, Barista Skills, Brewing, Green Coffee, Roasting, and Sensory Skills) of SCA's CSP (Coffee Skills Program) at all three levels. Once having completed the courses and examinations, students will receive SCA's internationally recognized certificates as well as points towards the SCA Coffee Skills Diploma. For more information on SCA's CSP, please visit sca.coffee/education/.
We also offer CQI's (Coffee Quality Institute) Q Courses for experienced coffee professionals who are looking to become certified Q Arabica Graders. A CQI Calibration for license renewal and retake tests will also be available at each course.For more information on CQI's Q Courses, please visit database.coffeeinstitute.org/courses/courses.
Private, customized training sessions for individuals and groups of all levels are also available by request.
---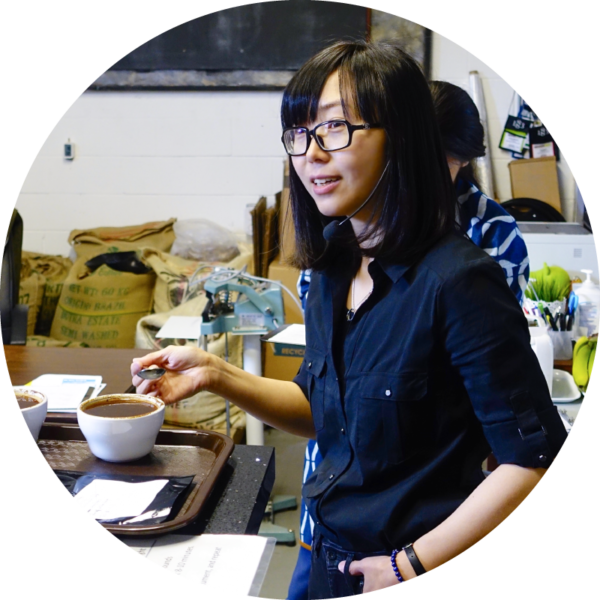 Jingbo Deng
Master Degree in Coffee Economics & Science, a World Coffee Championships (WCC) certified judge for BREWERS CUP, LATTE ART, ROASTING, COFFEE IN GOOD SPIRIT, Canadian National Barista Championship head judge; one of the seven committee members of the Specialty Coffee Association (SCA) Barista Creator Group whom are responsible for creating the SCA Barista Module Curriculum & Exams, an authorized SCA Trainer (AST) in Barista, Brewing, and Sensory modules; a Coffee Quality Institute (CQI) licensed Q Assistant Instructor, and a licensed Q Arabica Grader.
Originally from Hunan, located at south China, besides coffee, Jingbo indulges herself in practicing Archery, Meditation, as well as do Tarot readings in her daily life and for her students. If you would attend her classes and had questions wondered for long, be my guest 🙂
---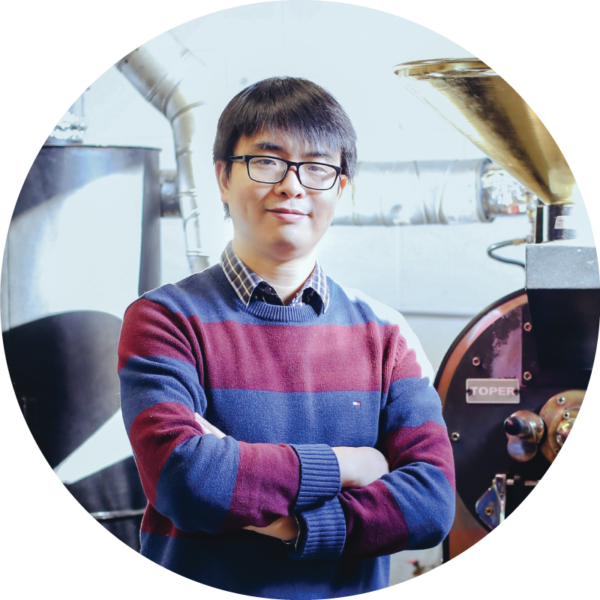 Chunhui Zhang
Chunhui is a Coffee Quality Institute (CQI) certified Q Assistant Instructor, a licensed CQI Q Arabica Grader; an Specialty Coffee Association authorized trainer (AST) in Roasting, Green Coffee, and Sensory modules; a Canadian National Barista Championship sensory judge.
Chunhui sources seasonal coffees from around the globe and tirelessly pursues the craft of roast to unveil the best coffee can offer.
An active Sensory Judge himself, Chunhui loves sharing his expertise and experiences in coffee at roasting courses and Roasters Guild retreats around the globe.